Albany Associates in Cardiology Welcomes Dr. Colin Hirst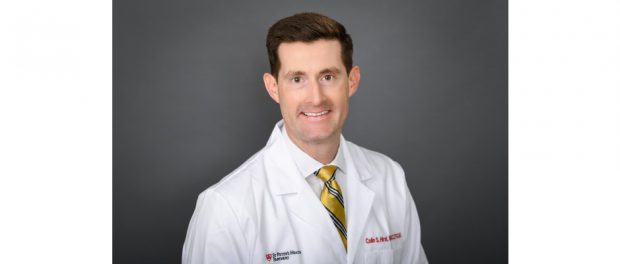 Colin Hirst, M.D., FACC, FSCAI, has joined Albany Associates in Cardiology, a practice of St. Peter's Health Partners Medical Associates.
Dr. Hirst practices interventional cardiology and structural heart interventions including coronary artery stent placement; transcatheter heart valve interventions; catheter-based left atrial appendage occlusion; and catheter-based patent foramen ovale (PFO) closure. He is also trained to care for cardiogenic shock patients who may require temporary mechanical support.
Dr. Hirst is board-certified in internal medicine, echocardiography, cardiovascular diseases, and interventional cardiology. He received his medical degree from Albany Medical College and completed his residency at St. Louis University Hospital in Missouri. Dr. Hirst completed fellowships in cardiovascular diseases, interventional cardiology, and advanced heart failure and transplant cardiology at Tufts Medical Center in Boston. He then completed an additional year of complex, high-risk, and indicated coronary interventions and structural heart interventions at Ascension St. John Hospital in Detroit. He received his bachelor's degree from Union College in Schenectady, New York.
Albany Associates in Cardiology is welcoming new patients at 2 Palisades Drive in Albany. Click here for more information or call 518-458-2000.
St. Peter's Health Partners Medical Associates, with more than 850 physicians and advanced practitioners in more than 130 locations, is affiliated with St. Peter's Health Partners – the region's largest and most comprehensive not-for-profit network of high-quality, advanced medical care, primary care, rehabilitation, and senior services.