November 27 Event Offers Support, Hope for Alzhiemer's Caregivers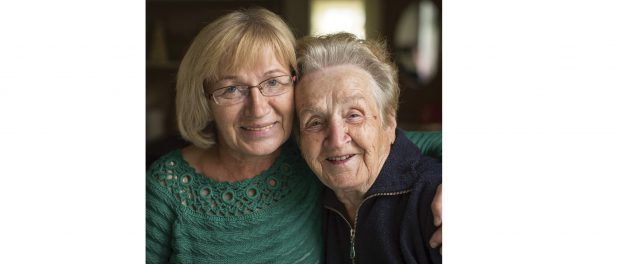 St. Peter's Health Partners is inviting caregivers of those with Alzheimer's disease and other dementia to attend an event to learn practical strategies for making their caregiving journey easier.
The event, "From Surviving to Thriving: Transforming Your Caregiving Journey," will take place from  6:30 – 8:30 p.m. on Monday, November 27, at the Hearst Media Center (645 Albany-Shaker Road, Albany).
The event will be a presentation by Amy S D'Aprix, MSW, PhD, CPCAA, sharing her practical, down-to-earth, professional advice on caregiving.
Dr. D'Aprix, affectionately known as "Dr. Amy," is a gerontological social worker and internationally renowned expert on aging. She has more than 30 years of professional experience, and the experience of caring for her own parents, making her an expert on  issues relating to caregiving, retirement, and aging.  Dr. Amy's serves as the international vice president of the International Federation on Aging, and is the author if the book "From Surviving to Thriving: Transforming Your Caregiving Journey."
A reception and light refreshments will follow Dr. Amy's presentation. This program is free, however space is limited. Please reserve you seat by Friday, November 17, by calling 518-238-4164.
Eddy Alzheimer's Services and its grant partners, Catholic Charities Senior & Caregiver Support Services, and the Alzheimer's Association of Northeastern New York, provide a wide range of free support and respite services for caregivers includes: care consultation, family consultation, education, support groups, respite care, and Alzheimer's care teams. The Alzhiemer's Caregivers Support Initiatives works with caregivers and families to develop an individualized care plan.
The Eddy, an affiliate of St. Peter's Health Partners, is a comprehensive continuum of health care, supportive housing, and community services that reaches 22 counties and serves more than 40,000 people yearly. The Eddy started offering services for individuals with Alzheimer's and their caregivers in the 1980s. Today, Eddy Alzheimer's Services offers a comprehensive range of memory care services, including care management, education, and outreach support, as well as compassionate care for individuals living and coping with memory loss.