Troy Record: In Her Shoes – Walk in Troy Aids a Worthy Cause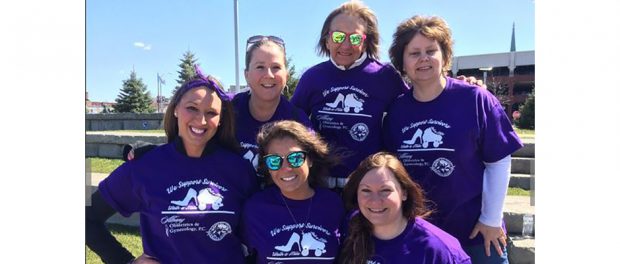 The Record published a story about the 11th annual "Walk a Mile in Her Shoes," which took place on Saturday, April 21, at Riverfront Park in Troy.
Hosted by the Sexual Assault and Crime Victims Assistance Program at Samaritan Hospital, the event is a community walk against rape, sexual assault, and gender violence. Dorie Giovannetti, a registered nurse at St. Peter's Hospital in Albany, shared her story with walk participants prior to the start of Saturday's event:
"I never imagined that I would be standing here as a speaker," she said. "My message is to tell you there is healing, there is hope and you can get it with the right support. It doesn't matter how long ago it was. There is help out there."
See the full story here.