WTEN: Healthcare Workers Buckle Down for Predicted Holiday COVID Spikes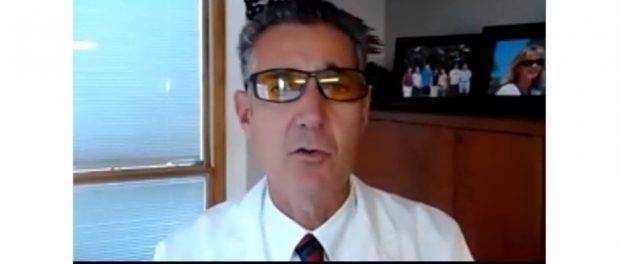 WTEN interviewed Steven Hanks, M.D., chief clinical officer for St. Peter's Health Partners, about the expected surge of COVID-19 patients as we enter the holiday season.
Dr. Hanks discussed how SPHP hospitals are preparing and also what he sees as the light at the end of the tunnel.
From the story:
Hanks further adds they've restructured what a hospital stay might look like to curb COVID during and after the holidays.

"We've added an additional ICU so we have a non-COVID ICU, in addition to a COVID ICU. We've developed team models of care, because staffing is an issue across the entire country right now. That's one of the most significant changes we've made," he says.

He explains the new team model would increase patients for a nurse practitioner, who on average may usually only have six patients, to now around 10. However, he says that nurse would also be supported by a team of paraprofessionals.

"We have more and more staff out on quarantine because of exposures, either at work or in their community setting. We have more and more COVID positive colleagues," he explains. "We are constantly tweaking the formula because we are battle-tested with it, but we are also battle-weary. These things are unsettling to people who are used to working a certain way, but team-based staffing and care is an important way we're reacting to incoming surges we may experience."

He adds so far in the second wave, deaths have decreased by half and there are fewer patients entering the most severe stages of COVID-19. At the height of the pandemic, around 20% of incoming COVID hospitalized patients rose to an increased enough need to require mechanical ventilation. Hanks says now that number is down to around 5%.

"We are finding more and more people are leaving the hospital after treatment without ever needing to be admitted into the ICU," he says.

Hanks credits plasma and drug treatments developed throughout the pandemic, and a vaccine on the horizon has him very, very hopeful.

"We are now giving patients remdesivir, plasma, dexamethasone. These things are now being used in combination. The cavalry is on its way, as Dr. Fauci has said. Treatments are evolving and I do believe that probably by summer, this pandemic will be in the rearview mirror."
Click here to watch WTEN's full report.