Center for Public Health, SPHP Honored with Telly Award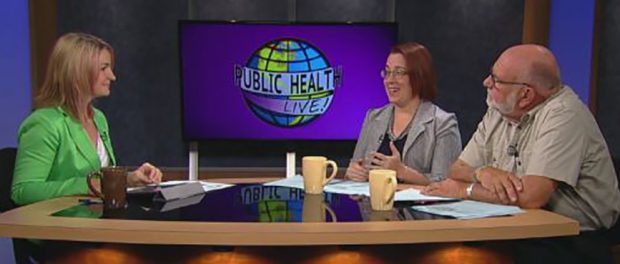 Jennifer Ryan, MSN, RN, CIC, CEN, Director, Risk Services, SPHP, and Patient Safety & Quality Improvement, Acute Care Albany, was a guest speaker on an award-winning Public Health Live segment —  "Infectious Disease: Recognize and Report!" — hosted by UAlbany's Center for Public Health Continuing Education (CPHCE).
The segment was recently awarded a Bronze award during the 37th Annual Telly Awards. The segment was nominated in the category of TV Shows/Segments (Public Interest/Awareness). More than 13,000 entries from all 50 states and numerous countries entered the competition.
Public Health Live is a monthly webcast produced by CPHCE on a variety of public health issues. Originally airing on September 2016, the program was led by moderator Rachel Breidster and also featured commentary from Roger Ellis from the state Department of Agriculture and Markets.
"Infectious Disease: Recognize and Report!" focused on the need for health care partners to coordinate response to outbreaks, including ensuring providers are updated on emerging infectious disease threats, and have a standardized reporting approach. The episode looked at existing and emerging infectious diseases such as Hepatitis C and Zika, and diseases that can affect multiple species, such as influenza and rabies.