Samaritan Hospital School of Nursing Dedicates Simulation Education Center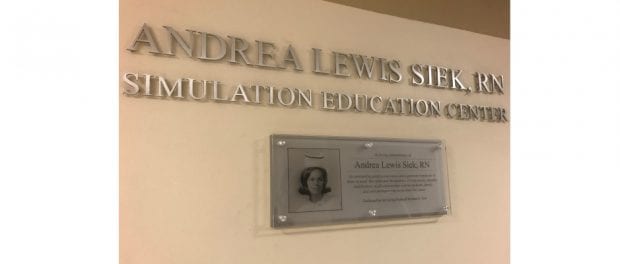 On February 25, representatives from the City of Troy, the Northeast Health Foundation, part of St. Peter's Health Partners' Center for Philanthropy, and the Samaritan Hospital School of Nursing gathered at the school to dedicate the Andrea Lewis Siek, R.N. Simulation Education Center.
Named in honor of Siek, a former Samaritan Hospital charge nurse, the center offers nursing students hands-on experience in a risk-free environment to enhance their learning experience and prepare them for professional practice.
Andrea Siek was a dedicated nurse, with a true love for the profession. A 1969 graduate of the St. Peter's Hospital School of Nursing, she worked as a registered nurse at Samaritan Hospital for many years until health issues forced her to retire. Although she couldn't be at patients' bedsides, her passion for helping others never diminished. She anonymously played Santa Claus each year to families in need and spent countless hours helping her friends at the Rensselaer Senior Center.
In memory of her unwavering compassion, her husband Richard Siek established endowed scholarships and graduate awards in Andrea's name at the Samaritan Hospital School of Nursing. The scholarships are awarded annually to a second-year student who emulates Andrea's dedication as a nurse. The graduation awards are given at the school's graduation ceremonies, held in May and December each year.
"She would be delighted to know that she is now directly involved in assisting students in their quest to become nurses through scholarships," said Mr. Siek. "She would be excited to be part of the numerous advancements that are being made in the simulation center and she would be especially pleased to be associated with this school of nursing and the caliber of the education offered here."
"We are eternally grateful to Mr. Siek for his continued generosity," said Dr. Patricia Cannistraci, Dean of the Samaritan Hospital School of Nursing. "This simulation center will have a huge impact on our nursing students, their learning, and their ability to become highly skilled and safe, competent bedside nurses. When students can practice and learn in a safe environment, free from the fear of making a mistake, students learn better."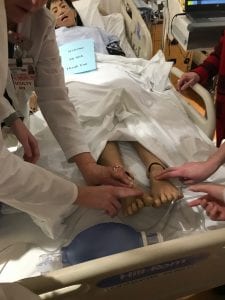 The Andrea Siek, R.N., Simulation Education Center features technologically sophisticated mannequins that replicate real patients. Among other capabilities, the mannequins have heartbeats and breath sounds that allow students to practice a variety of tasks, including starting IVs and wound care.
The Samaritan Hospital School of Nursing is located on the second floor of Samaritan Hospital – St. Mary's Campus. First chartered in 1903, the school offers an Associates in Science degree in Nursing and a Practical Nurse Certificate. Clinical experiences are broad and varied – everything from acute care to rehabilitation to outpatient surgery and more.
For more information on the school and its programs, visit http://www.sphp.com/samaritan-hospital-school-of-nursing.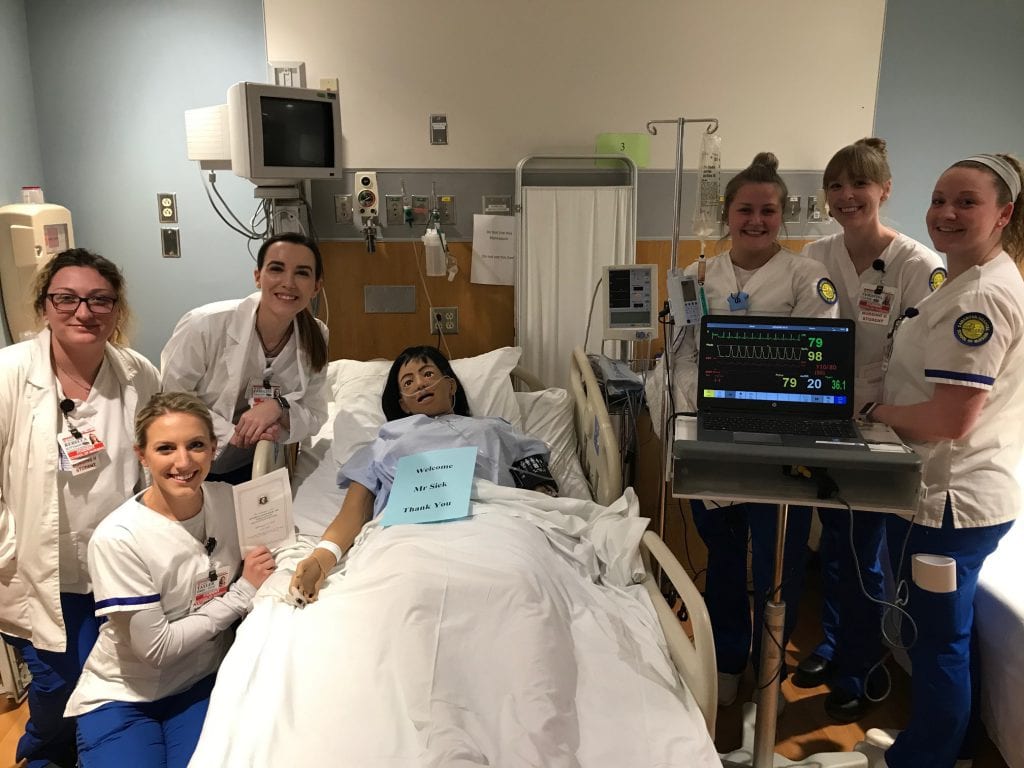 Students at the Samaritan Hospital School of Nursing, inside the Andrea Lewis Siek, R.N. Simulation Education Center