LiveSmart: Achieving a Healthy Weight – Is Weight Loss Surgery for You?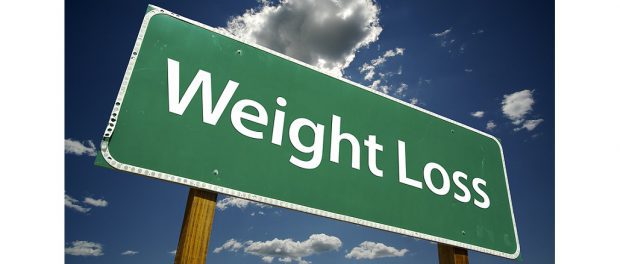 [This piece was written by Mehul Trivedi, MD, FACS, St. Peter's Hospital Bariatric Care, a member of St. Peter's Health Partners Medical Associates.]
According to the Centers for Disease Control and Prevention, more than one-third of American adults are obese. Obesity is defined as a Body Mass Index (BMI) greater than 30. Obesity is further divided into classes, or levels of severity:
Class 1: 30 – 34.9
Class 2: 35 – 39.9
Class 3: 40 or greater
Bariatric Surgery is typically indicated for Class 3 or Class 2 Obesity with other weight-related medical conditions present.
Obesity increases the risk for other health conditions such as:
Certain types of cancer
Heart disease
High blood pressure
Fatty liver
Sleep apnea
Type 2 Diabetes
After bariatric surgery, patients can see many benefits, in addition to their weight loss. A meta-analysis published in the Journal of the American Medical Association revealed:
82 percent of patients saw a reduction in cardiovascular disease
92 percent of patients saw their high blood pressure resolved
90 percent of patients saw an improvement in fatty liver disease
98 percent of patients saw a resolution of their sleep apnea
Most patients need little to no diabetic medications immediately after surgery and can reduce or stop insulin intake within the first six weeks after surgery. On average, patients lose 70 percent of their excess weight after surgery, with most weight loss occurring within the first 12 to 18 months.
Bariatric surgery not only helps patients lose excess weight but also maintain a healthier weight. The two most commonly performed procedures at St. Peter's Hospital are the Roux-en-Y gastric bypass and the vertical sleeve gastrectomy.
Diet and lifestyle changes are important to long-term success after bariatric surgery. Patients will be on a permanent low-fat, low-sugar diet. Other dietary changes after surgery include:
High protein intake is the cornerstone of the post-bariatric surgery diet. Low-fat protein foods include lean meats such as poultry, turkey, lean beef, and lean pork; egg whites; fat-free yogurt; 1% or skim milk; beans; and fish.
Patients are encouraged to eat three meals each day and avoid any grazing or snacking between meals. Each meal will total about 1 cup of food.
Continued follow-up is necessary to monitor vitamin levels and adjust supplements as needed.
Eat slowly! This is a behavior change that is stressed before and after surgery. Taking time to eat allows you to recognize when you are full and avoid over-eating.
The Bariatric Care Team at St. Peter's Hospital offers a program that focuses on the diet and lifestyle changes necessary for successful weight loss and improved health after surgery. We are also committed to follow-up for optimal, long-term outcomes. We are accredited as a Comprehensive Center through the Metabolic and Bariatric Accreditation and Quality Improvement Program, a joint effort of the American College of Surgeons and the American Society for Metabolic and Bariatric Surgery.
Anyone looking into bariatric surgery is encouraged to attend one of our informational seminars, held throughout the year. For information or to register, call 1-877-525-2227.