LiveSmart: Screening & Early Detection Key with Colorectal Cancer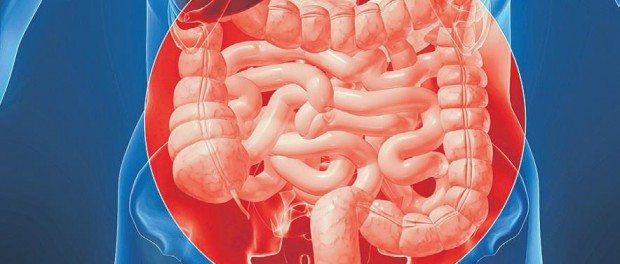 [This piece was written by Joseph Choma, MD, Gastroenterologist/Advanced Endoscopist with St. Peter's Hospital Advanced Endoscopy & Hepatobiliary Center.]
March is Colorectal Cancer Awareness Month, which makes it an ideal time to discuss the importance of screening and early detection in the treatment of colorectal cancer.
Colorectal cancer (cancer of the colon or rectum) is the second leading cause of cancer-related deaths in the United States. The American Cancer Society (ACS) estimates 135,000 new cases of colorectal cancer will be diagnosed in 2016, with nearly 45,000 people dying of the disease.
Cancer in the colon and rectum typically begins as small, precancerous growths, or polyps. Over time, these polyps can become cancerous. A precancerous polyp or early-stage colorectal cancer may not cause symptoms at first. If left untreated, these curable conditions can become fatal. This is why following recommended screening guidelines could save your life.
The ACS recommends screenings start at age 50 and be repeated periodically if no abnormalities are found. Your health care provider may recommend earlier and more frequent screenings if you are at higher than average risk, as in the case of patients with family history of polyps or cancer.
Types of screening tests include colonoscopy, sigmoidoscopy, stool tests, and computed tomographic colography. Colonoscopy is the most effective screening method, with studies showing it reduces deaths from colorectal cancer by nearly 70 percent. Many people shy away at the thought of a colonoscopy, when in fact, the exam is quick and painless.
A colonoscopy is an endoscopic procedure in which a thin, flexible, lighted tube with a small video camera on the end (a colonoscope) allows a doctor to detect changes or abnormalities in the lining of the colon. During a colonoscopy, polyps can be biopsied or removed via specialized instruments that can pass through the colonoscope.
Though not offered everywhere, the latest advancements in colonoscopy enable large polyps, tumors and even early-stage cancer to be removed through minimally invasive techniques. Endoscopic or surgical removal of early-stage colorectal cancer is extraordinarily effective, and has been proven to offer a 90 percent cure rate.
St. Peter's Hospital Advanced Endoscopy & Hepatobiliary Center is at the forefront of interventional endoscopic procedures. We offer access to cutting-edge technology and expertise to maximize diagnostic and therapeutic treatment options. Our advanced endoscopists perform more procedures than any other hospital in New York state.
St. Peter's Hospital is ranked "High Performing" by U.S. News & World Report in the Gastroenterology and GI Surgery specialty area.
For more information on colorectal cancer screening and the therapeutic and surgical treatment options available, visit www.sphp.com or contact the St. Peter's Hospital Advanced Endoscopy & Hepatobiliary Center at (877) 525-2227.