Albany Cardiothoracic Surgeons Welcomes Dr. Rebecca Phillip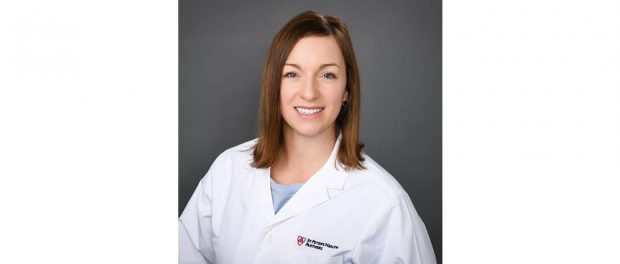 Rebecca Phillip, M.D., has joined Albany Cardiothoracic Surgeons, a practice of St. Peter's Health Partners Medical Associates and the Capital Region's oldest heart surgery practice dedicated to cardiothoracic surgery.
Dr. Phillip practices cardiac surgery, treating conditions such as coronary artery disease, valvular heart disease, aortic disease, and heart failure.
She completed her residency training in cardiothoracic surgery at the University of Kentucky. During her training she received the "Excellence in Teaching" award three consecutive years for her dedication to the education of medical students.
Dr. Philip received her medical degree from St. George's University School of Medicine in Grenada, West Indies, where she graduated Magna Cum Laude. She completed an internship in internal medicine at Cleveland Clinic in Ohio and received her bachelor's degree from Colorado College in Colorado Springs.
Dr. Philip's professional interests include ischemic heart disease, valvular heart disease, heart failure, cardiogenic shock, mechanical circulatory support, and diseases of the aorta.
Albany Cardiothoracic Surgeons is the exclusive provider of cardiac surgery at St. Peter's Hospital and has served patients of the Capital Region for more than 50 years. The practice is currently welcoming new patients at 319 St. Manning Blvd., Suite 110A, in Albany. Click here for more information or call 518-525-2525.
St. Peter's Health Partners Medical Associates, with more than 850 physicians and advanced practitioners in more than 130 locations, is affiliated with St. Peter's Health Partners – the region's largest and most comprehensive not-for-profit network of high-quality, advanced medical care, primary care, rehabilitation, and senior services.