LiveSmart: Manage Your Blood Pressure for Better Heart Health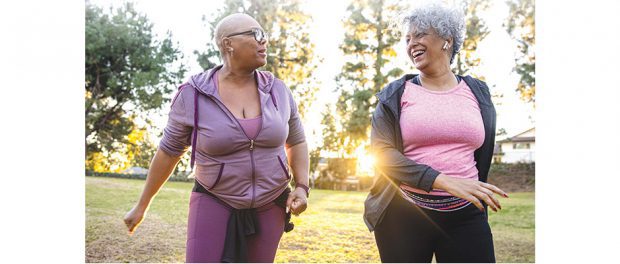 [This article was written by Reid T. Muller, MD, Albany Associates in Cardiology, a practice of St. Peter's Health Partners Medical Associates.]
As February, well known as American Heart Month, draws to a close, it is good time to remind everyone to take one simple step towards a healthier heart – check and know your blood pressure numbers.
It was only a few years ago that new guidelines from the American Heart Association, the American College of Cardiology, and nine other health organizations lowered the numbers for the diagnosis of hypertension – also known as high blood pressure. When the threshold was lowered to 130/80 mm Hg and higher for all adults, many individuals who had never given their blood pressure a second thought were suddenly in the danger zone.
Why the change? The experts agreed that earlier detection, prevention, management and treatment of high blood pressure can have significant, long-term health benefits. The change from the old definition of 140/90 and higher recognized the better health that can be achieved by maintaining lower numbers.
Blood pressure represents the force that blood exerts against the walls of blood vessels as the heart muscle pumps blood throughout the body. As such, an individual's blood pressure will naturally rise and fall with changes in posture, exercise, stress or sleep. It is when an individual's resting blood pressure is consistently above 130/80 mm Hg that intervention is needed.
Treating high blood pressure traditionally begins with lifestyle changes. Patients are encouraged to:
Exercise lowers blood pressure by altering blood vessel stiffness so blood flows more freely. It also helps you manage your weight, which can have an impact on blood pressure.
Restrict sodium intake.
Manage stress.
Be mindful of caffeine consumption.
Be aware of medications and supplements that can increase blood pressure, such as ibuprofen, naproxen, antidepressants, and decongestants.
If lifestyle changes do not consistently keep blood pressure numbers down, there are medications that can help. You and your physician can discuss what next steps are appropriate.
High blood pressure is known as the "silent killer" because often there are no symptoms, despite its role in significantly increasing the risk for heart disease and stroke. Knowing your numbers is an excellent step towards better health!
Albany Associates in Cardiology (AAC), part of St. Peter's Health Partners Medical Associates, has more than two dozen physicians and advanced practitioners treating patients at locations in Albany, Clifton Park, and Troy. They offer a vast range of services, including cardiology, echocardiography, vascular ultrasound, vascular clinics, nuclear cardiology, interventional cardiology at St. Peter's and Samaritan hospitals, and electrophysiology.
AAC's location in the St. Peter's Medical Arts building, 1735 Route 9 in Clifton Park, offers comprehensive cardiology services with a Cardiac Walk-in Clinic for heart patients and an advanced imaging suite to detect complex heart conditions. Also available is a Vascular Walk-in Clinic; dedicated vein suite with vascular ultrasound and procedure rooms; stress tests and echocardiograms to assess blood flow through the heart; and primary care with same-day appointments.
For more information, visit https://www.sphp.com/location/albany-associates-in-cardiology-3 or call 518-458-2000.