Albany Memorial Hospital Auxiliary Donates $22K to Fund Purchase of Pediatric Microscope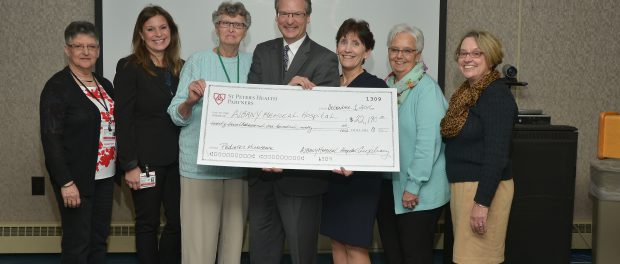 Thank you to the Albany Memorial Hospital Auxiliary which recently donated $22,190 to the hospital to fund the purchase of a pediatric microscope.
The Zeiss ENT 1FC microscope enables surgeons to quickly and easily attain the ideal focus and illuminations to aid in both routine examinations and surgical procedures. Images can also be stored digitally for post-operative documentation and assessment.
A sincere thanks to all the members of the auxiliary for their commitment and generosity to the hospital!