Dr. Jonas Wilson-Leedy Joins St. Peter's Health Partners Medical Associates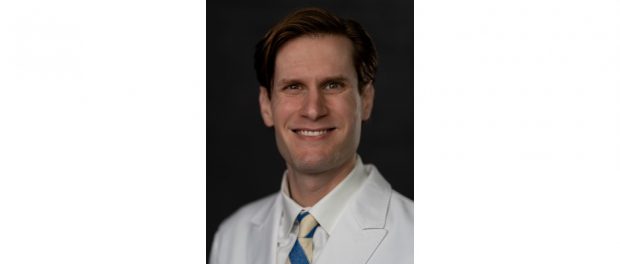 St. Peter's Health Partners Medical Associates (SPHPMA) is pleased to welcome Jonas Wilson-Leedy, M.D., to Ellis Medicine Gynecologic Surgery, a practice of SPHPMA.
Dr. Wilson-Leedy is board-certified in obstetrics and gynecology with a minimally invasive gynecologic surgery-focused practice designation. He has extensive training in minimally invasive surgery. His advanced skill set in laparoscopic, hysteroscopic, and robotic surgery allows him to provide his patients with comprehensive management options for issues such as pelvic pain, endometriosis, fibroids, abnormal uterine bleeding, and infertility. He strives to ensure that each patient fully understands the options available and will assist them in making choices to help them achieve their life and health goals.
Dr. Wilson-Leedy received his medical degree from the University of Rochester School of Medicine and Dentistry in New York. He completed his residency in obstetrics and gynecology at Penn State Hershey Medical Center in Hershey, Pennsylvania and previously worked as a minimally invasive gynecologic surgeon at Columbia Memorial Hospital in Hudson, New York.
Ellis Medicine Gynecologic Surgery is welcoming new patients at Bellevue Woman's Center, located at 2210 Troy-Schenectady Road in Schenectady. Click here for more information or call 518-220-9413.
St. Peter's Health Partners Medical Associates, with more than 850 physicians and advanced practitioners in more than 130 locations, is affiliated with St. Peter's Health Partners – the region's largest and most comprehensive not-for-profit network of high-quality, advanced medical care, primary care, rehabilitation, and senior services.