Eddy Hawthorne Ridge Harnessing Solar Power for Hot Water Savings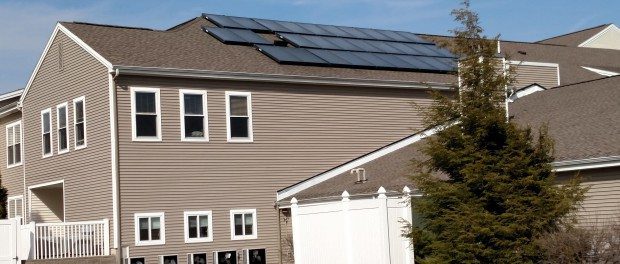 Eddy Hawthorne Ridge, The Eddy's senior living campus in East Greenbush, was one of the first retirement facilities in the Capital Region to harness solar energy.
With partial funding from the New York State Energy and Research Development Authority's State Energy Program supported by the American Recovery and Reinvestment Act, Eddy Hawthorne Ridge was able to install nearly 30 solar panels on the roof of the residence in 2011. The Eddy also funded part of the project.
Mike Evans, director of plant facilities at Eddy Hawthorne Ridge, says the project was driven by several residents who established a committee to go "green" and conserve energy. "We wanted to reduce our carbon footprint, our energy cost, and our reliance on foreign oil," said Evans.
The solar thermal technology currently heats the hot water used all over the Eddy Hawthorne Ridge campus, generating thousands of dollars in energy savings each year.