A Sacred Place for All at Albany Memorial Hospital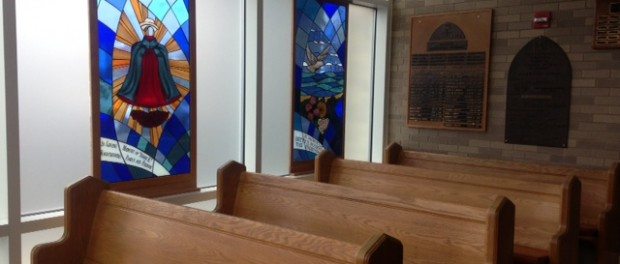 Albany Memorial Hospital recently held a special ceremony to bless its new chapel called "A Sacred Place."
The old chapel was moved a few months ago in order to expand the hospital's patient care area. The new chapel is now located on the first floor next to the emergency department, making it more accessible to patients and their families, as well as staff, volunteers, and the community.
The new chapel, with several beautiful stained glass windows, offers comfort, peace, and an opportunity for all to reflect and pray.
The chapel at Albany Memorial welcomes people of all faiths who seek a sanctuary and place of healing amidst disease or difficulties.