"Freedom Mile" Fundraising Walk Raises $2,500 for St. Peter's ALS Center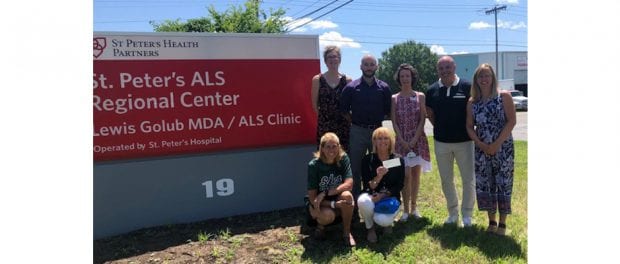 A fundraising walk in Clifton Park over the July 4 holiday raised $2,500 to support the St. Peter's Hospital ALS Regional Center.
Presented by Access Therapy, the "Freedom Mile" one-mile walk raised money to benefit St. Peter's ALS center and the Shenendehowa High School Track Club.
Since 1988, St. Peter's Hospital ALS Regional Center has been providing people with Amyotrophic Lateral Sclerosis (ALS), sometimes referred to as Lou Gehrig's disease, and their families with a comprehensive, specialized blend of services and resources. The center provides a both a medical and an emotional system of support to help maintain quality of life , advocacy and hope throughout the course of the disease.
Thank you to everyone who donated to and supported the event!