In Memoriam: St. Peter's Hospital "Nurse of Excellence" Passes Away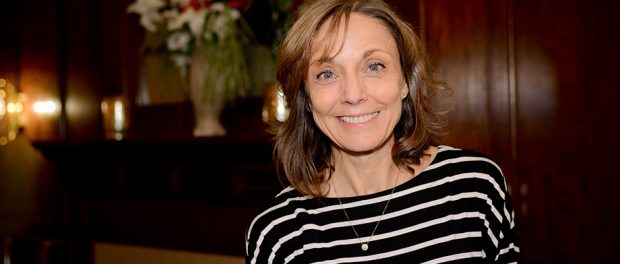 Dorese Doherty, RN, a beloved member of the St. Peter's Family Health Center staff since 2006, and honored in May with the prestigious St. Peter's "Nurse of Excellence" award for 2016, recently passed away. A ceremony to add her name to the St. Peter's Hospital "Excellence in Nursing" wall along Main Street is planned, with details to come.
She most recently served as Nurse Leader for the St. Peter's Family Health Center Pediatric Clinic, where she led and transformed the pediatric program, mentoring staff and patients alike. She is remembered as a mentor, a teacher, and a leader by many – but all recalled her as the consummate patient advocate.
"Dorese exemplified the core values of St. Peter's Hospital, providing skilled and compassionate care to our most vulnerable population," said Celeste DesChamps, RN, MS, NEA-BC, director of the emergency department, and interim chief nursing officer at St. Peter's Hospital. "Her dedication to her patients was extraordinary. Dorese will be greatly missed by all of her friends, colleagues and especially her patients."
Dorese joined the St. Peter's Hospital family in 1992, part of a long nursing career that began more than 40 years ago. Her time with St. Peter's included shifts in pediatrics, the NICU, and the Family Health Center. In the Pediatric Clinic at the center, she coordinated the Vaccine for Children Program, developed and implemented the Pediatric Asthma Program, and established alliances with the Albany County Health Department to increase referrals and outreach to high-risk families.
Dorese had recently become a Certified Lactation Counselor, providing those services at the center and at St. Peter's Hospital through the Women's & Children's Lactation Department. A long-time leader of the pediatrics display at the annual Journey Through the Body community wellness event, Dorese was also chairperson of the center's annual Family Fun Day. She also made two mission trips to Peru.
The nomination form for her recognition as a "Nurse Of Excellence," crafted by more than 20 of her St. Peter's colleagues, said it best: "Dorese Doherty's nursing practice and career reflect the values of St. Peter's: Compassion, reverence, community, hospitality, excellence, integrity, and courage. Dorese Doherty is a true example of a St. Peter's Nurse of Excellence."