Spreading Christmas Cheer at St. Peter's Hospital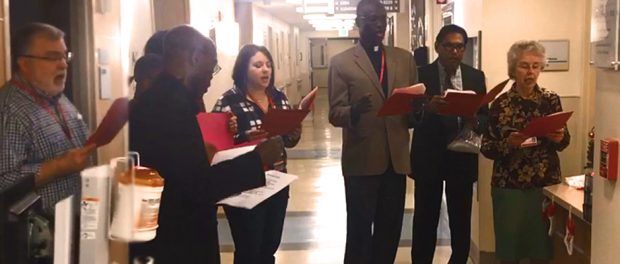 The Spiritual Care department spread Christmas cheer throughout St. Peter's Hospital by singing carols on Friday, December 23.
Moving from floor to floor, an interdepartmental group led by Spiritual Care and Environmental Services shared the spirit of the season with our staff, patients, and visitors.
Special thanks to our carolers Fr. Joseph Ekweariri, Colene Doughty, Adam Firebaugh, Claude Long, Maureen Verra, Bethany Kubernach, Fr. Donatian Kaigoma, Rev. David Dietsche, Sr. Patricia Woolheater, and Shafi Thomas, and others who joined in the effort.