Do You Know An Exceptional Youth? Nominate Him/Her for 2017's "13 Kids Who Care"!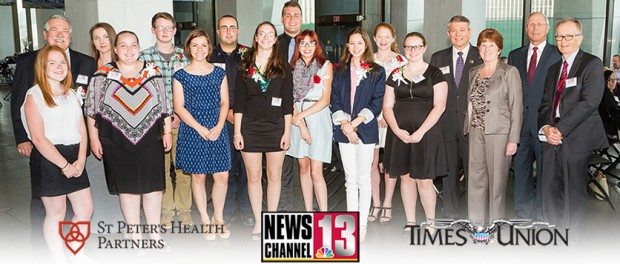 Do you work with or know an exceptional young person who is an active volunteer? St. Peter's Health Partners, WNYT-NewsChannel 13, and the Times Union want to hear from you, as we are looking for nominations for "13 Kids Who Care"!
"13 Kids Who Care" recognizes truly exceptional kids who cast a bright light on our future. It has always been our mission with 13 Kids Who Care to recognize and applaud those youth who understand the importance of community involvement and social responsibility.
Last year's group of volunteers shared their time and talents in a variety of ways: at their schools through the Best Buddies program, tutoring Karen (Burmese) refugees living in Albany, at local fire departments, as EMS providers, alongside disabled veterans, and in soup kitchens and food pantries throughout the area.
Do you know an engaged, active youth volunteer who is deserving of recognition? Click HERE to go to the WNYT website and fill out a nomination form before the February 10, 2017, deadline.