St. Peter's General Surgery Welcomes Philip Rabadi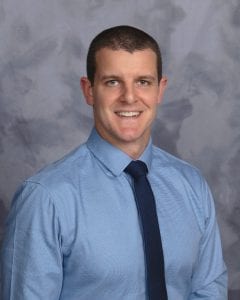 Philip Rabadi, PA, has joined St. Peter's General Surgery, a practice of St. Peter's Health Partners Medical Associates.
A board-certified physician assistant with more than three years of experience, Rabadi practices surgical care.
Rabadi received his master's degree from Albany Medical College in Albany. He earned his undergraduate degree from the University at Albany.
St. Peter's General Surgery is welcoming new patients at its office at 319 South Manning Boulevard, Suite 304, in Albany. Click here to make an appointment, or call the office at 518-525-5206.
St. Peter's Health Partners Medical Associates, with more than 350 physicians and advanced practitioners in more than 80 locations, is affiliated with St. Peter's Health Partners – the region's largest and most comprehensive not-for-profit network of high-quality, advanced medical care, primary care, rehabilitation, and senior services