St. Peter's Hospital Gifted New Wheelchairs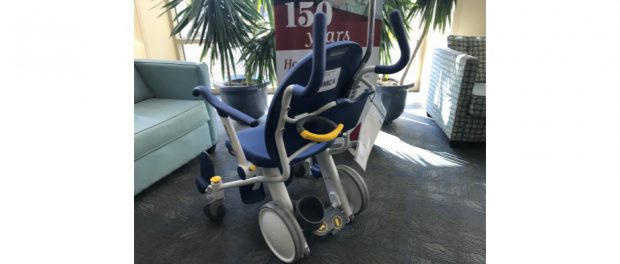 St. Peter's Hospital has received 18 new state-of-the-art wheelchairs, with another 10 on the way, thanks to a generous donation from the St. Peter's Hospital Foundation.
"We are so grateful for this gift from the Foundation. These new wheelchairs are a Godsend for us," said Gloria Perry, manager of laundry and linen services at St. Peter's Hospital. "Our patient transportation team facilitates 375 transfers a day. Having these additional wheelchairs will help lessen the wait time for patients who are ready to be discharged."
The new wheelchairs are modular with larger wheels than traditional wheelchairs, making them easier to maneuver. They also feature wider seats and adjustable leg rests, which can be raised for patients who have had knee or leg surgery and need to elevate their leg. Because they are made of plastic, they are also easier to disinfect.
Perry says each nursing unit is now equipped with two new wheelchairs. She hopes to be able to add more in the future.