St. Peter's Hospital Rolls Out Red Carpet for National Cancer Survivors Day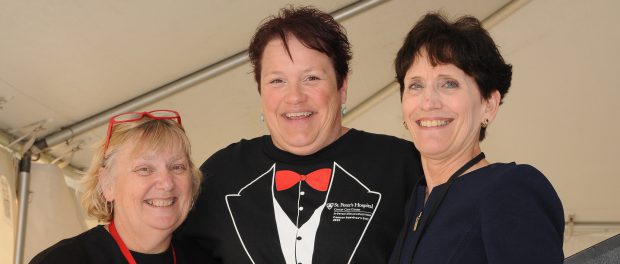 The St. Peter's Hospital Cancer Care Center rolled out the red carpet on Friday, June 2, to recognize National Cancer Survivors Day and celebrate patients who have fought against and survived a cancer diagnosis.
The theme of this year's National Cancer Survivors Day celebration was "A Red Carpet Affair." Survivors walked the red carpet, were dazzled by paparazzi, and enjoyed an evening of fellowship, fine refreshments, music, and fun.
Thank you to everyone who attended, and to all of our colleagues whose planning prowess, creativity, and hard work made the event such a success!
See the full gallery of photos on the SPHP Facebook page.