Community Hospice to Host "Light-A-Life" on Dec. 2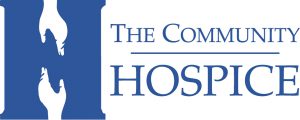 On December 2, The Community Hospice will host the first annual "Light a Life" tree lighting ceremony. Community members will be able to memorialize a loved one by purchasing a memorial tag. Memorial tags dedicated to those who have passed will be hung on the tree during the ceremony.  The event will allow the community to remember those who we have lost and celebrate their lives, enjoy light refreshments, and welcome the holiday season.
The Light-A-Life ceremony will be held:
Saturday, December 2, at 5p.m. 
The Community Hospice
295 Valley View Blvd., Rensselaer
The memorial tags cost $25, with the proceeds supporting The Community Hospice.  Tags must be ordered by November 24 to be included on the tree. To order memorial tags, or for more information please contact Jodi Radley at 518-525-8824 or Jodi.radley@sphp.com.
The Community Hospice, a member of St. Peter's Health Partners, provides services to more than 4,300 patients and families, across and eight county region, every year. The Community Hospice is dedicated to enhancing quality of life with comprehensive, compassionate services, and a promotion of respect and dignity of terminally ill patients. Hospice services can be provided in your home, nursing home, and the hospital.