Samaritan To Offer Free Cancer Wellness Program With Syndicated Columnist Heloise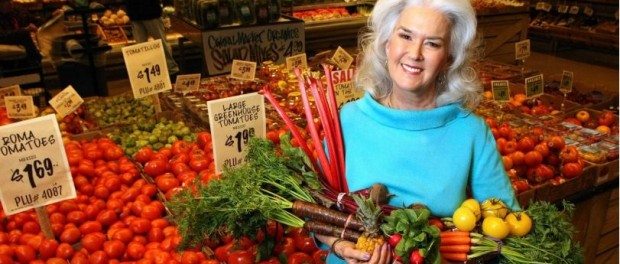 The Cancer Treatment Center at Samaritan Hospital, in conjunction with the Nancy B. Clemente Cancer Fund, will offer an educational event, "Promoting Cancer Wellness Through Healthy Living Products," featuring award-winning syndicated columnist and premier lifestyle management expert Heloise of "Hints from Heloise," Thursday, Mar. 26, 4:30 – 8 p.m. (4:30 – 6 p.m., wellness exhibitors; 6 – 8 p.m., presentation from Heloise), Hilton Garden Inn, 235 Hoosick St., Troy.
Heloise will explore the health benefits of her time-honored "hints" with a special focus on basic household products which can be used safely in comparison to factory manufactured chemical cleaners. She will also discuss the importance of being aware what we use in our homes and on our bodies – especially for cancer patients, those individuals who are undergoing treatments or who have completed treatment, or who have suppressed immune systems and chronic diseases.
A wellness fair will precede the keynote program highlighting exhibitors from: Samaritan Hospital Cancer Treatment Center, To Life!, Hope Club, CRAAB (Capital Region Action Against Breast Cancer), Essential Healing Esthetics, Tai Yoga Bodywork, Honest Weight Food Co-op, Young Living Essential Oils, Pure Elements Salon, Mary Kay, Beautycounter, Arbonne and more. Additionally, practitioners in healing touch, massage therapy, aromatherapy, reflexology will be on-hand.
A complimentary dinner will be served with the featured presentation from 6 – 8 p.m. All events are free of charge and open to the public. For more information or to RSVP, please call (518) 858-3738.