St. Mary's Hospital Offers Educational Program on Hyperbaric Therapy for Problem Wounds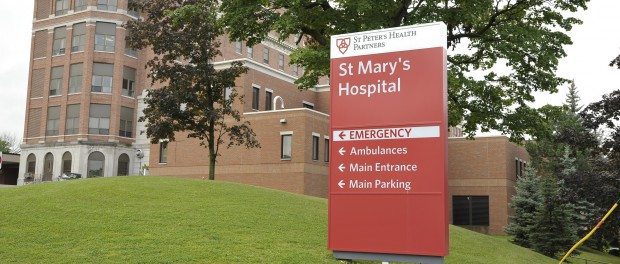 St. Mary's Hospital will offer a free, educational program entitled "The Importance of Hyperbaric Therapy: How Oxygen Can Help Heal Problem Wounds," Tuesday, Jun. 28, 6 – 7 p.m., 1300 Massachusetts Ave, Troy.
Dr. Kevin Harrison, medical director of the Hyperbaric Center at St. Mary's, will discuss several aspects of wound care, including hard-to-heal wounds, complications from radiation, and foot sores for individuals living with diabetes. He will also talk about how oxygen therapy and the right treatment can do to help those who suffer to manage their wounds.
The program, a public service presented by St. Mary's "Food For Thought" educational series, is free of charge and open to the community. A light meal will be served. Reservations are required by calling 518-268-5727.