St. Mary's Offers Free Program on Bladder Health and Myths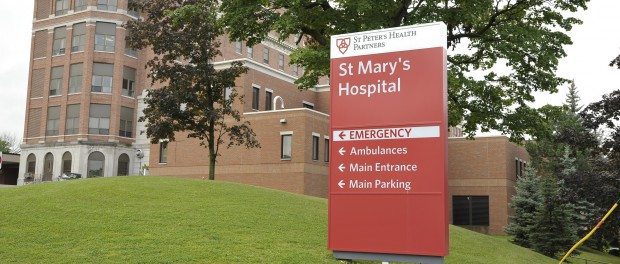 St. Mary's of Troy, a member of St. Peter's Health Partners, will offer a free, educational program entitled "Bladder Matters & Myths: What You Don't Know Can Hurt You," Thursday, May 14, 11:30 a.m. – 12:30 p.m., 1300 Massachusetts Ave, Troy.
Cynthia Monaghan, director of the St. Mary's Incontinence Treatment Center, will discuss incontinence, a medical condition that can affect anyone at any age. Symptoms include: inability to control urination; frequent urination; strong, sudden urges to urinate; leaking urine; involuntary urination when coughing, sneezing, laughing or participating in other physical activities; and waking up more than twice a night to urinate.
The program, a public service presented by St. Mary's "Food For Thought" educational series, is free of charge and open to the community. A light meal will be served. Reservations are required by calling (518) 268-5727.