Sunnyview Therapy Services to Hold Open House on Oct. 30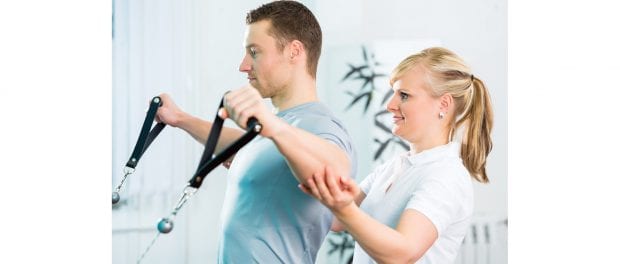 Sunnyview Rehabilitation Hospital, a member of St. Peter's Health Partners, will host an open house for its newest outpatient physical therapy location. Sunnyview Therapy Services Hudson Valley Plaza. Please join Sunnyview Therapy Services for a tour of the facility, a chance to meet the staff, and some light refreshments.
The open house will take place:
Tuesday, October 30
3-6 p.m. 
Sunnyview Therapy Services 
75 Vandenburgh Avenue, Troy
The new Troy location opened on October 16, and joins Sunnyview's other outpatient services locations in Glenville, Latham, Guilderland, Albany, and the Sunnyview Hearing Center in Amsterdam. The office is conveniently located across the street from Hudson Valley Community College, and in the same plaza as Troy Family Health Center, a member of St. Peter's Health Partners Medical Associates and St. Peter's Urgent Care.
The new facility provides the same high-quality services that have been associated with the Sunnyview name for nearly 90 years. Services include pre- and post- surgical rehabilitation, therapeutic exercise and strengthening, and vestibular rehabilitation.
For more information, or to schedule an appointment, please call 518-270-3041.
Sunnyview Rehabilitation Hospital provides quality inpatient and outpatient care to patients with a range of conditions including stroke recovery, traumatic brain or spinal cord injury, and disabling illness. Sunnyview's Neuro-Rehab Institute is a nationally recognized center of excellence of neurological rehabilitation.