The Alt: After Suffering a Devastating Stroke, Greg Nash is Back Playing for Multiple Bands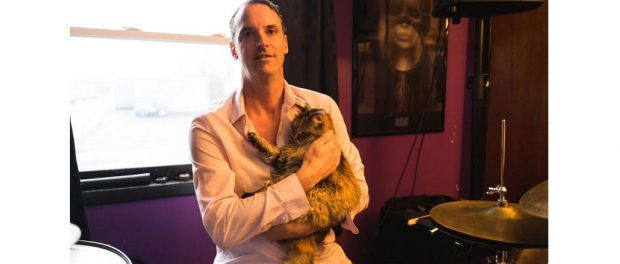 The Alt published a story about local musician Greg Nash, who after suffering a stroke last year became a patient at Sunnyview Rehabilitation Hospital. With the help of Sunnyview physicians and therapists, Nash's hard work resulted in the recovery of his speech and – deeply important to him – his ability to play the drums.
Nash will play in a benefit concert at 8 p.m. on Saturday, March 31, at The Hollow in Albany. Proceeds from the concert, titled "One Stroke Roll – Benefit for Sunnyview Stroke Victims, Celebrating Gregory Nash's One Year Strokeversary!" – will go to help stroke victims receiving treatment at Sunnyview.
From the story:
It's no wonder then that as Nash began his recovery at Sunnyview Rehabilitation Hospital in Schenectady his friends say his priority was not recovering his speech but to rebuild his skillset as a drummer.

…

Nash's speech is at times stilted but he seems more frustrated than his few forgotten words, or mispronunciations call for. He uses a pen and paper to drive home his points in case they are missed, but for the most part, he really doesn't need to.

He laments that a few bands didn't wait for him to recover his abilities but he understands why. He says he's still relearning advanced skills. Ketzer says he's jammed with Nash and the only thing the drummer is missing is his once deep musical library–popular compositions he had once memorized. But it's almost certain that Nash is working on regaining all of it.
Click here to read the full story.