Spectrum News: Say No to Smoking in Movies and #HelpOscarQuit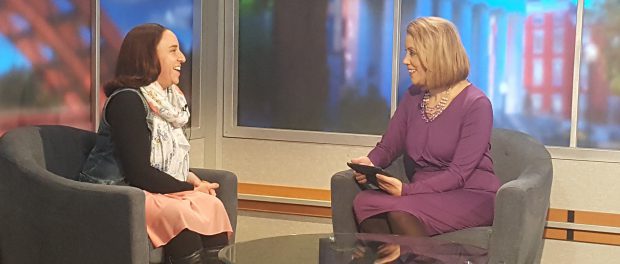 Cara Zampi, youth engagement coordinator with Capital District Tobacco-Free Communities, a grant-funded program of St. Peter's Health Partners (SPHP), appeared on Spectrum News LIVE at Noon this week to speak with anchor JoDee Kenney about the ongoing problem of youth-rated films portraying smoking as cool.
"We know that what youth see in the movies can shape the way they view the world around them and even forms their identity," Zampi said. "When they see their favorite actor or actress using tobacco products it normalizes smoking and they are more likely to start."
SPHP and the Capital District Tobacco-Free Communities have joined an effort led by Trinity Health and Truth Initiative, which aims to help raise awareness of the issue of smoking in movies and popular culture, and advocate for entertainment media companies to implement an R rating for movies with smoking.
All week, leading up to the 90th Annual Academy Awards ceremony on Sunday, the groups are using social media and other platforms to challenge the film industry, parents, and other stakeholders join together, with the hashtag #HelpOscarQuit, to get rid of smoking in movies.
Click here to learn more about the effort,