Business Review: Meet the 40 Under 40 Class of 2021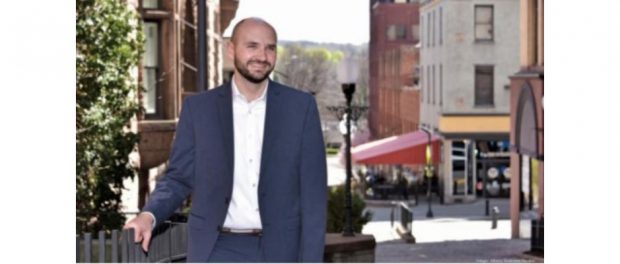 Matthew Van Pelt, vice president of finance operations for St. Peter's Health Partners Medical Associates, was featured as one of the Albany Business Review's 40 Under 40. He shared some personal stories in an article highlighting the Class of 2021's accomplishments.
From the story:
What's the biggest future challenge this area should be preparing for? The demographics of the Capital Region show that it is aging in place. The region needs to be prepared to attract and retain young professional talent. With the advancement and acceptance of remote work, I am hopeful that it can attract young professionals to live in the Capital Region with the flexibility to work anywhere.

What should your industry start doing tomorrow to contribute to gender and racial equity within it? I believe better data collection with more robust demographics would be powerful. With growing capabilities to influence the social determinants of health, we need a more granular and community approach to collecting health care data and leveraging it to improve access and quality of care.
Click here to read more about Van Pelt, including his leap from sports to health care and his pick for the Capital Region's best kept secret.