Business Review: Where relentless is a compliment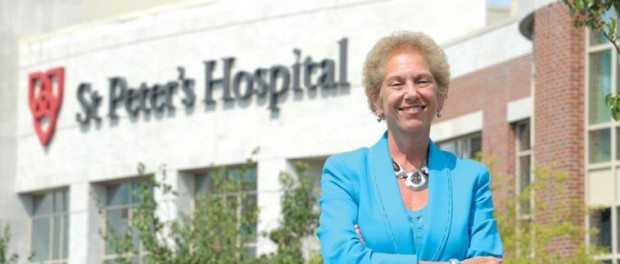 Ann Errichetti, MD, MBA, chief executive officer of St. Peter's Hospital and Albany Memorial Hospital, and vice president for Acute Care-Albany at St. Peter's Health Partners, was named one of five winners of this year's Women Who Mean Business award from the Albany Business Review! The paper published a great Q&A with her.
From the article:
Q: And how would you describe your leadership style?

A: Team-oriented, team-focused. I have been called relentless in the past, as a compliment. Relentless in the sense of always being cognizant of the business that we're in, which is taking care of people. The word I hope is applied to me — and is most important — is integrity.
Click here to see the full story.