St. Peter's Health Partners Awarded Integrated Care Certification From The Joint Commission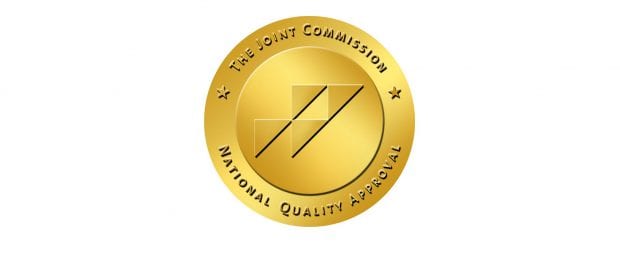 St. Peter's Health Partners (SPHP) has earned Integrated Care Certification from The Joint Commission. The certification demonstrates SPHP's focus on improving care coordination across the continuum of care, particularly as it relates to information sharing, transitions of care, hand-off communications, and other key activities impacting patients moving between the hospital and outpatient care settings.
SPHP is the first organization in New York state, and one of only a few organizations in the United States, to receive Integrated Care Certification.
SPHP affiliates and practices included in the certification are: Samaritan Hospital, Sunnyview Rehabilitation Hospital, Eddy Visiting Nurse and Rehab Association, Troy Internal Medicine, and Troy Medical Group.
SPHP underwent a rigorous onsite review on October 11-12, 2018, to assess its compliance with certification standards for integrated care. During the review, Joint Commission experts evaluated several areas, including communication, information technology integration, patient and family engagement, service integration, and quality improvement activities that span the continuum of care.
"Becoming a truly integrated health care system has always been the vision of St. Peter's Health Partners," said James Reed, M.D., president and CEO of SPHP. "This recognition by The Joint Commission is an important step in realizing that vision. I offer my sincere thanks and a hearty congratulations to everyone who played a role in bringing this incredible honor to our system."
"We are delighted to receive Integrated Care Certification from The Joint Commission, the premier health care quality improvement and accrediting body in the nation," said Kim Baker, president of continuing care at SPHP, who led the system's efforts to earn this certification. "By achieving this certification, we are fostering improved collaboration and patient centeredness, while also helping to reduce the risk of adverse events."
"Organizations with Integrated Care Certification are promoting improved safety around the integration of patient care between hospitals and ambulatory health care providers and organizations," said David W. Baker, M.D., MPH, FACP, executive vice president, Division of Health Care Quality Evaluation, The Joint Commission. "This certification signifies that the partners covered by Integrated Care Certification have strong links between health care settings, and it provides a pathway for leaders to improve patient satisfaction and reduce preventable admissions and emergency department use."
Established in 2015, Integrated Care Certification is awarded for a three-year period to Joint Commission-accredited hospitals, ambulatory health care organizations, home health agencies, and nursing homes.
The Joint Commission
Founded in 1951, The Joint Commission seeks to continuously improve health care for the public, in collaboration with other stakeholders, by evaluating health care organizations and inspiring them to excel in providing safe and effective care of the highest quality and value. The Joint Commission accredits and certifies more than 21,000 health care organizations and programs in the United States. An independent, nonprofit organization, The Joint Commission is the nation's oldest and largest standards-setting and accrediting body in health care. Learn more about The Joint Commission at www.jointcommission.org.
St. Peter's Health Partners
St. Peter's Health Partners is the Capital Region's largest private-sector employer, with nearly 12,500 employees and 170 locations across seven counties. The system has an annual budget of nearly $1.3 billion. St. Peter's Health Partners was created in 2011 by the merger of St. Peter's Health Care Services, Northeast Health, and Seton Health. The merger created the region's largest and most comprehensive not-for-profit network of high-quality, advanced medical care, primary care, rehabilitation, and senior services. These services and programs are provided through Albany Memorial Hospital and St. Peter's Hospital in Albany; Samaritan Hospital and St. Mary's Hospital in Troy; Sunnyview Rehabilitation Hospital in Schenectady; as well as The Eddy system of continuing care and The Community Hospice. St. Peter's Health Partners also includes the physician-governed St. Peter's Health Partners Medical Associates, one of the region's largest multispecialty physician group practices. St. Peter's Health Partners is a member of Trinity Health, one of the nation's largest Catholic health systems. For more information, please visit www.SPHP.com.