Catholic Health World: A Sister's Stick-To-Itiveness on Behalf of Poor Brings Medical Respite to St. Mary's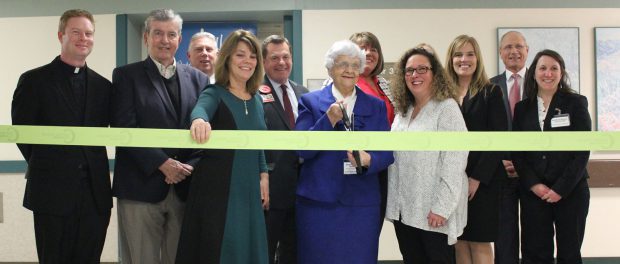 Catholic Health World published a story about the new Sister Mavis Jewell Medical Respite program, the first medical respite program in the Capital Region. Led by the Interfaith Partnership for the Homeless and housed at St. Mary's Hospital in Troy, the program is named for Sister Mavis Jewell, of St. Peter's Health Partners and the Daughters of Charity.
From the story:
Sr. Jewell, who is a registered nurse, has worked for more than a decade with the Interfaith Partnership for the Homeless in the area that serves Troy, Albany and Schenectady in upstate New York. Norman Dascher Jr., the chief executive of Troy's Samaritan Hospital and St. Mary's Hospital, calls Sr. Jewell "a gem of a person," who is charming and fun to work with.

But he doesn't sell short her dogged determination to get things done.

"It takes someone like her to really get a project like this moving," he said of the medical respite. "She's a kind and gentle woman, but she's very, very effective at setting an agenda, bringing the right people together in a room and making her agenda happen."

…

The theory behind the respite is simple: Patients who are discharged from the hospital need a safe, clean and supportive environment to continue their recovery. Life on the street falls far short of that kind of atmosphere.

"They would either go back to a shelter or back to the street," Sr. Jewell said, "or the hospital might have to pay for them to go to a hotel."

…Sr. Jewell began working a few years ago to provide a place for such patients to recuperate. But finding the money and a space for the patients to stay wasn't easy.
Click here to read the full story.