The Saratogian: Capital Region Kids Learn About Dangers of Tobacco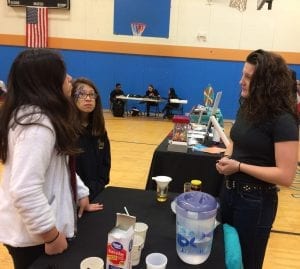 The Saratogian published a story on Reality Check of NY's  'Seen Enough Tobacco Day' event, held Oct. 13 at the Troy Boys & Girls Club.
The event, sponsored by Capital District Tobacco-Free Communities and St. Peter's Health Partners, provided information to young people and their parents to help them see and understand the dangers of using tobacco productions, in particular e-cigarettes.
From the article:
Through games, raffles, comic presentations, experiments and live musical performances about 50 young people received a primer on how and why the tobacco industry sees them as potential customers.

"We're having this event to make sure young people are getting this kind of information," said Reality Check's Cara Zampi. "And, we want to stop high school kids from having access to tobacco products."
To read the full story, click HERE.