Times Union: Capital Region Health Care Providers Expanding Services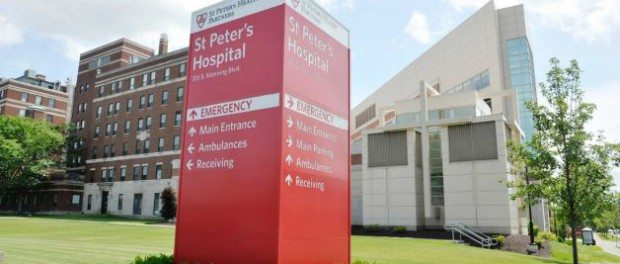 St. Peter's Health Partners CEO James K. Reed contributed to a Times Union story published yesterday about the recent healthcare construction boom in the Capital Region.
From the story:
Not too far away, St. Peter's Health Partners is expanding its urgent care presence with a $7.5 million project at an existing facility on Route 146.

"Health care is getting much more customer-focused," said Dr. James K. Reed, president and CEO of St. Peter's Health Partners. For the patient, "It's a lot more convenient."

The cities also are seeing a construction surge as duplicate facilities are eliminated and existing buildings are expanded and improved.

Samaritan Hospital in Troy, now part of St. Peter's Health Partners, will see a new patient tower. A parking garage, meanwhile, is nearing completion. The Samaritan projects total about $100 million. Troy's other hospital, also part of St. Peter's, will no longer provide acute care. Instead, St. Mary's Hospital is becoming an ambulatory care center.

St. Peter's earlier spent $259 million on a major expansion of its hospital in Albany.
See the full story here.