Times Union: Dr. Thea Dalfino on Steering St. Peter's Through COVID-19 Crisis, Raising Children and Beekeeping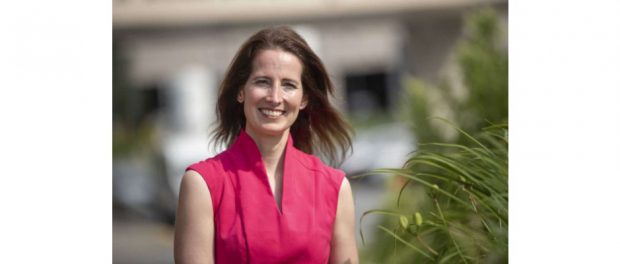 Thea Dalfino, M.D., chief medical officer for SPHP Acute Care, was profiled in the Times Union as part of its Women @Work series.
A candid Dr. Dalfino discussed her professional life as chief of hospitalists and now chief medical officer; her personal life as a mother of four; her many passions including art and beekeeping; and how she manages to juggle it all.
From the story:
"With the first wave, we don't know anything about this virus. Are we supposed to be masking? Are we not supposed to masking? Is it aerosolized? Is it just droplets?" she said. "We didn't really know what we were dealing with."

Soon there were 192 COVID-19 patients between Samaritan and St. Peters, both operating under the umbrella of Trinity Health, more than 60 percent of the daily patient census. There weren't enough hospitalists to care for non-COVID patients, so she approached the heads of departments, and divided up other patients with non-COVID conditions among specialists.

"It was remarkable to see how they all stepped up and said, 'Yes! I haven't taken care of pancreatitis in 20 years, but I can do it' … just so we could focus our efforts on the COVID patients."

Always yearning for professional growth and achievement, Dalfino completed all phases of the Society for Hospital Medicine's Leadership Academy, and is now a senior fellow of that organization.

"Part of the fun of being a leader is helping other people become their best selves," she said.

Juggling two demanding careers and raising four kids, including three boys "whose sole purpose is to destroy the house and beat each other up" hasn't always been easy, she said.
Click here to read the full article.