Times Union: Heart Patients 'Reunited' with Health Care Team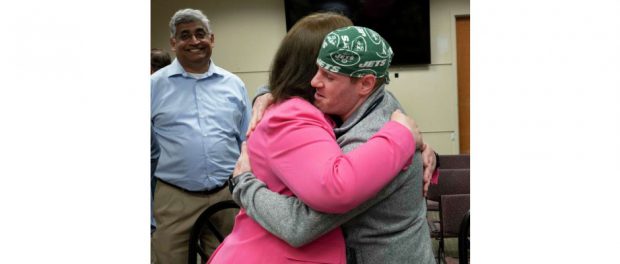 The Times Union published a story on the inaugural Heart Recovery Reunion at St. Peter's Hospital. Held May 25, the event reunited two cardiac surgery patients with the team of health care professionals who saved their lives.
From the article:
Marija Sebastian, 49, of New Jersey was visiting the area in December when she fainted in a Colonie hotel lobby. In the days before the car ride, she experienced leg pain and extreme fatigue, but attributed the symptoms to a previous bout with COVID-19. By the time they pulled into the hotel parking lot, she began to suffer a sharp pain in her upper right chest and difficulty breathing. She collapsed twice before being brought by ambulance to St. Peter's. While in the emergency department, she went into cardiac arrest. A massive pulmonary embolism was stopping her heart from pumping. Doctors revived her four more times.