Times Union: Pioneering Black nurse in Schenectady recalls half-century of service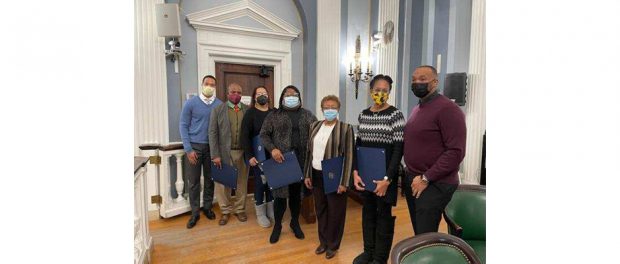 Lois Mitchell, a long-time colleague at St. Peter's Hospital who retired in February 2020 after a 54-year career in healthcare, was recently featured in the Times Union. The article, written by reporter Pete DeMola, detailed her storied career and noted how the Schenectady City Council recently honored her and several other local healthcare workers as part of Black History Month.
From the article:
Throughout her career, Mitchell said she had to fight hard to be accepted as a Black woman.

She recalled going up for an annual performance review at Con Edison and selling herself as a "three for one" employee.

"You've got a Black woman — which you've never had in a managerial position — and you also get someone who's willing to do a hard task," Mitchell told her supervisor.

By 1989, she found herself at St. Peter's Hospital. Despite the mostly white staff, Mitchell said she was treated well — particularly by her nursing manager.

"I was taken under their wing and they made sure I was not in any way disrespected," Mitchell said.

Patients, too, were broadly supportive, and for those who weren't, Mitchell diffused their attitudes with humor.
Click here to read the Times Union's full article.