Times Union: Pop-Up Vaccination Sites Come to Troy, Albany Housing Developments This Week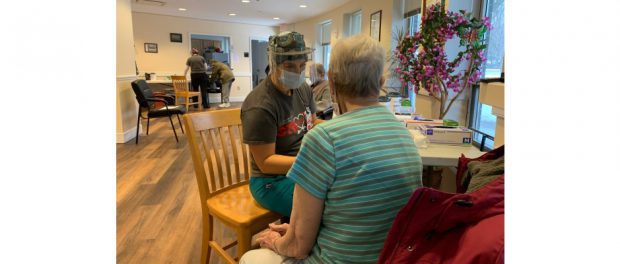 The Times Union published an article on pop-up vaccination clinics held in Albany and Troy during the week of February 1.
St. Peter's Health Partners worked in partnership with the New York State Governor's Office and the Troy Housing Authority to establish and run one of the sites, located at the Kennedy Towers building in Troy.
From the article:
Gov. Andrew M. Cuomo said Wednesday the pop-up sites are expected to reach over 25,000 New Yorkers this week. They are being organized at churches, community centers, public housing complexes and cultural centers in an effort to get the vaccine into poor and minority communities that have been hit hardest by COVID-19.

"COVID brought the ugly truth of inequity and inequality in this country to a tipping point," Cuomo said. "COVID has killed Black and Latino New Yorkers at a higher rate and that is why these community-based sites are one of New York's vaccine priorities."

St. Peter's Health Partners began vaccinating residents of Kennedy Towers on Wednesday and was expected to continue that effort Thursday. Mohawk Ambulance will begin vaccinations at the other local pop-up sites Thursday and continue through Saturday.

After the first-dose shots are administered, the sites will reopen again in three weeks to administer second doses, Cuomo said.
Click here to read the full article.