Times Union: Women in Health Care – Meet Virginia Golden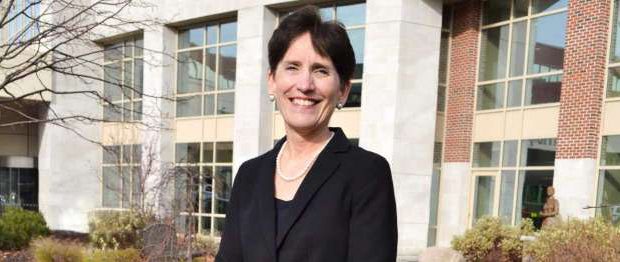 The Times Union's Women@Work magazine published a profile story on Virginia Golden, chief executive officer of St. Peter's Hospital and Albany Memorial Hospital, talking with her about her long career in health care and the importance of mentors, role models, and family.
From the story:
Virginia Golden started at St. Peter's Hospital in 1970 as a part-time typist. She was in high school then, and her sister was a phlebotomist at St. Peter's, so she'd have a ride sometimes, and it made the most sense to work there. At St. Peter's, she met women — specifically Sisters Ellen Lawlor and Kay Graber — who would put her in positions to grow.

By 1987, she was a vice president of the hospital. Last April, she was named CEO of St. Peter's and Albany Memorial hospitals, the next step in a 46-year career. Just before the April announcement, she was chief integration officer for St. Peter's Health Partners, parent organization of both hospitals.
Read the full Women@Work story here.