WNYT: Health Beat: Legal Aid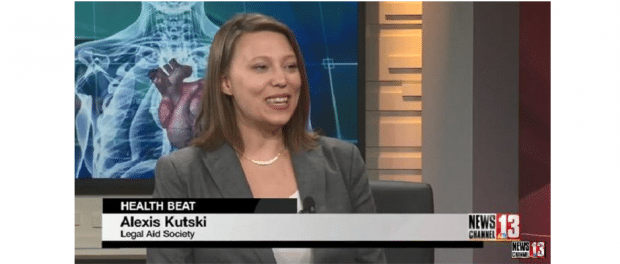 The St. Peter's Health Partners Medical-Legal Partnership (SPHP MLP) has been featured on WNYT's Health Beat.
Formed in 2017, this joint effort between SPHP, the Legal Aid Society of Northeastern New York and Albany Law School, offers free legal services to low-income patients with qualifying health-related legal problems.
Alexis Kutski, Esq., is the program's on-site attorney.
Click HERE to hear her interview with WNYT's Benita Zahn.