LiveSmart: Heading Out for Adventure? Pack a First Aid Kit!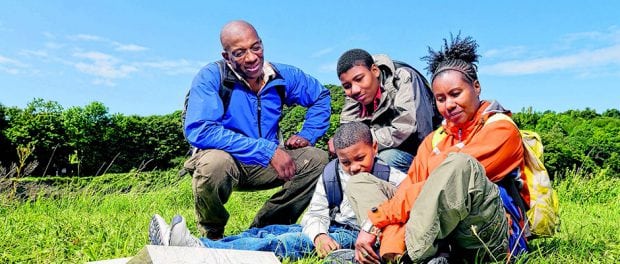 [This piece was written by Mark Osborn, M.D., Chief of Pediatrics for St. Peter's Hospital, and a provider with St. Peter's Children's Health Center.]
The kids may be heading back to school soon, but the waning days of summer and upcoming fall weekends still offer abundant opportunities to jump in the car for a trip to the beach, park or hiking trail. Before you head out, though, make sure that alongside your water bottles, snacks and sunscreen you pack a first aid kit.
Away from home, you're also away from your medicine cabinet and, depending on how far you go, your family doctor and convenient health care facilities. A simply stocked first aid kit can keep routine cuts, scrapes and headaches from ruining your trip.
You can either buy one at a local store or online, or just assemble one of your own customized to your family needs. A basic first aid kit should include:
Bandages and antibiotic ointment (bacitracin, Neosporin)
Tweezers (for splinter and tick removal)
A pair of scissors
A thermometer
An ice pack or chemical cold pack
Acetaminophen or ibuprofen for aches and fevers
Medicine for allergies
Cough and cold medicine
Anti-diarrhea medication
Antacid (for stomach upset)
Sore throat lozenges
Hand sanitizer
Keep these watertight in a plastic container or zippered bag. And be sure to take along the phone numbers for your family's physicians. It's also a good idea to make sure you have health insurance cards and phone numbers.
You can make a similar kit for the house that also includes emergency preparedness items. Label it clearly and make sure everyone knows where it is.
The state Department of Health, the American Red Cross and the Federal Emergency Management Administration (FEMA) offer a range of educational materials and guidelines to help you learn more about first aid and emergency preparedness.
St. Peter's Children's Health Center, 1092 Madison Avenue in Albany, offers a complete range of services for children from newborns to age 18. Services include well-child routine care, sick child exams, school and camp physicals, sports physicals, immunizations, health maintenance and education, and access to other hospital services and referrals to specialists. Call 518-525-2445 for more information or an appointment.