WNYT: Health Beat — Pancreatic Cancer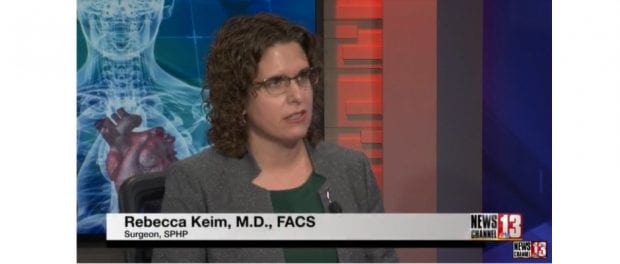 Rebecca Keim, M.D., FACS, appeared on WNYT's Health Beat with Benita Zahn to discuss the latest treatments for pancreatic cancer. Dr. Keim is a surgeon with St. Peter's Hepatobiliary and Pancreatic Surgery, a practice of St. Peter's Health Partners Medical Associates. In addition to treatments, Dr. Keim discussed symptoms and risk factors for the disease, which is one of the deadliest cancers. November is Pancreatic Cancer Awareness Month.
Click here to watch WNYT's report.