WNYT: Important Differences Exist Between Urgent Care Centers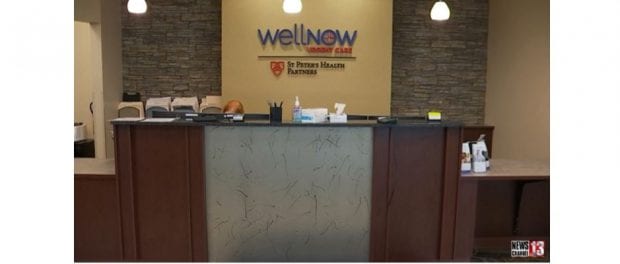 WNYT interviewed Andrea Knowles-Skowvron, senior director of practice operations with WellNow Urgent Care, for its story on the growing number of urgent care facilities in the area.
WellNow and St. Peter's Health Partners have opened four urgent care centers in the Capital Region as part of a new collaboration announced in 2019.
Knowles-Skowvron discussed some of the elements that are taken into consideration when businesses decide where to open a new facility.
From the story:
"They look at things like traffic counts and who are the other business that are in the area. We have market studies that are done for us," noted Andrea Knowles-Skowvron, Senior Director of Practice Operations with WellNow, an urgent care company affiliated with St. Peter's Health Partners.
Click here to watch WNYT's report.