WNYT: Journey Through the Body – Robotic Surgery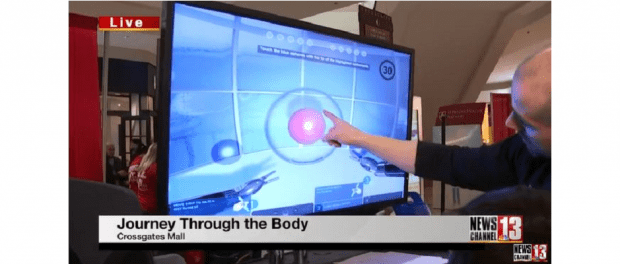 WNYT's Benita Zahn learns about robotic surgery during a live interview at Journey Through the Body at Crossgates Mall. As part of her lesson, Zahn spoke to Dr. Jonah Marshall, urologic surgeon with Capital Region Urology, a practice of St. Peter's Health Partners Medical Associates. Dr. Marshall specializes in minimally invasive surgery.
Click here to watch WNYT's live report.