Capital Region Midwifery Joins St. Peter's Health Partners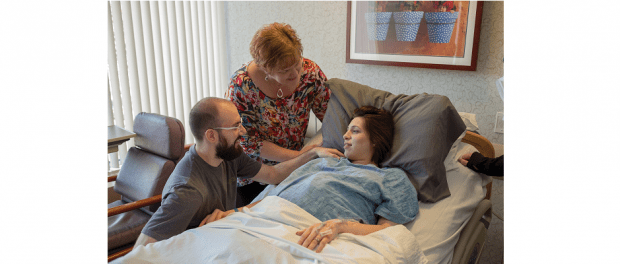 Capital Region Midwifery and its team of licensed midwives have joined St. Peter's Health Partners Medical Associates (SPHPMA). The practice offers women a full range of midwifery care from conception to delivery, in four convenient locations in the Capital Region.
The midwifery model of care focuses on a natural birth and the ability of women to safely deliver their babies with minimal intervention. Midwives provide comprehensive prenatal care and education, guide labor and birth, and address complications. Midwives also work with physician colleagues to coordinate care for healthy women seeking midwifery care, and assist in cesarean sections and postpartum exams.
Practicing at Capital Region Midwifery are licensed midwives:
Margaret Holcomb, DNP, CNM
Pamela A. Platis, CNM
Maureen E. Murphy, MS, CM
Shelby Robertson, CNM
Debra A. Griner, CNM
Sara J. Posdzich, CNM
Capital Region Midwifery joins a team of highly skilled obstetrics/gynecology specialists at SPHPMA, providing care for patients with normal and high-risk pregnancies, as well as a wide range of gynecologic and women's health concerns.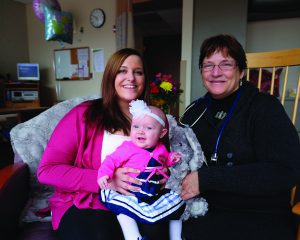 SPHPMA is an affiliate of St. Peter's Health Partners.
"St. Peter's Health Partners Medical Associates is pleased to welcome Capital Region Midwifery to our talented team of obstetrics and gynecology specialists," said Rik Baier, president of SPHPMA. "These skilled providers have decades of combined experience in offering women compassionate, patient-centered care, which is invaluable during the life-changing experience of childbirth."
When it opened in 2012, Capital Region Midwifery was the first independent midwifery practice in the area that offered hospital births. As part of SPHPMA, its staff of licensed midwives continue to deliver at Burdett Birth Center in Troy.
Capital Region Midwifery is welcoming new patients at its four practice locations:
2109 15th Street
Troy, NY 12180
Phone: 518-326-1620
145 Vly Road | Suite 8
Niskayuna, NY 12309
Phone: 518-608-4471
55 Mohawk Street
Cohoes, NY 12047
Phone: 518-373-4570
1 Tallow Wood Drive
Clifton Park, NY 12065
Phone: 518-373-4570
To make an appointment, please call one of the numbers listed above. New patients are welcome.
St. Peter's Health Partners
With nearly 12,500 employees in more than 170 locations, St. Peter's Health Partners is the Capital Region's largest and most comprehensive not-for-profit integrated health care network, which provides high-quality, compassionate, and sophisticated care to thousands of people every day. St. Peter's Health Partners is a member of Trinity Health, one of the nation's largest Catholic health systems. For more information, please visit www.sphp.com.