WNYT: Journey Through the Body — What Poop Can Say About Your Diet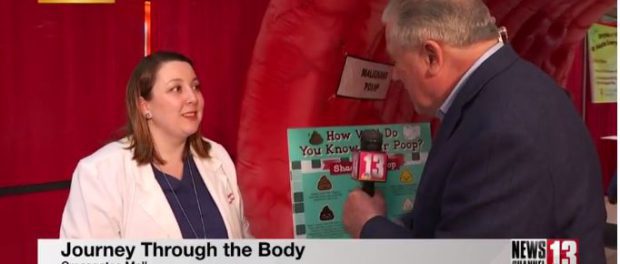 WNYT NewsChannel 13's Bob Kovachick talks with Jessie Shoemaker, PA, from St. Peter's Health Partners, during the 20th Anniversary of Journey Through the Body. Shoemaker discussed digestion, including what your poop says about your diet.
Bob Kovachick also donned a very special hat for the interview, and later talked to an aspiring meteorologist.
Click here to watch WNYT's live interview.