WNYT NewsChannel 13: Health Beat: Breast Cancer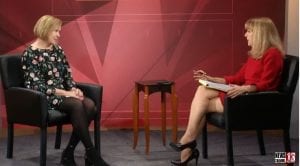 Mary Bowen, RN, MSN, OCN, a breast nurse navigator at St. Peter's Hospital, appeared on WNYT's Health Beat to discuss breast cancer awareness. She addressed risk factors for the disease and ways to reduce them. October is Breast Cancer Awareness Month.
To watch WNYT's interview, click here.