WTEN: New Baby Café Opens in Schenectady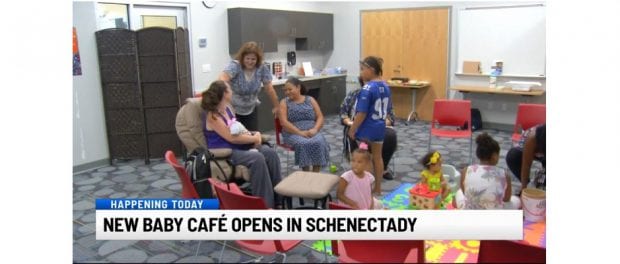 WTEN News10 aired a story on the opening of the new SPHP Baby Café at the Mont Pleasant Library branch in Schenectady. Kristen Lynch, outreach specialist for SPHP's Community Health Programs, was interviewed for the story during the cafe's grand opening and open house on August 29.
Click here to watch WTEN's story.