WTEN: St. Peter's Health Partners Using New Therapies to Treat Coronavirus Patients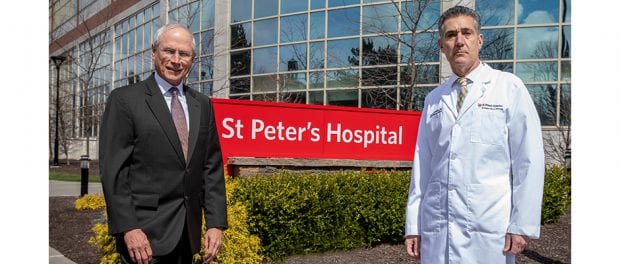 WTEN/News10 aired a story on multiple therapies being used to treat critically ill COVID-19 patients at St. Peter's and Samaritan hospitals.
From the report:
The hospitals will be using the methods of the antiviral drug remdesivir; IL-6 inhibitor drugs; macrophage inhibitors; and convalescent blood plasma therapy to treat patients.

SPHP is the first in the region to use remdesivir, an experimental antiviral drug, in select patients at St. Peter's Hospital, said Philip Palmieri, M.D., St. Peter's Hospital's chief of infectious disease. The World Health Organization has identified remdesivir as one of the most promising treatments in treating COVID-19.
Click here to read WTEN's story.