WTEN: What Would a COVID-19 Vaccine Rollout Look Like in the Capital Region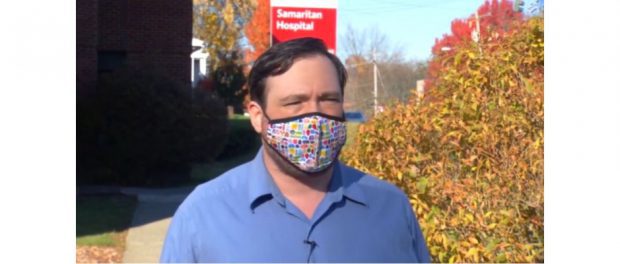 Arthur Gran, M.D., of Troy Infectious Diseases, a practice of St. Peter's Health Partners Medical Associates, was interviewed by WTEN about COVID-19 vaccine developments. Dr. Gran discussed the possibility that any immunization might require two doses as well as the importance of staying vigilant.
From the story:
And even if people do roll up their sleeves for a shot, infectious disease specialists like Dr. Arthur Gran say, they must come back for a second dose.

"I don't think that would discourage people from recommending this vaccine. I think there are a lot of people that want to get it," said Gran.

And most will have to wait for a shot anyway before the heroes working the frontlines are given the vaccine.

In the meantime, Dr. Gran says, "We still need to take the utmost of precautions. Including wearing masks and social distancing and avoiding large gatherings. Everything that we have been doing over the past couple months."
Click here to watch WTEN's full report.